Seetrac system is primarily designed to track, in Transas ECS interface, the position of each tender, jet-ski and wet bike operating around the host yacht.
The data transmitted over air from tender gives its position, speed, course and optionally depth, wind and MOB alert. System range of operation is typically 5nm, depending on antenna heights. Frequency is UHF/VHF.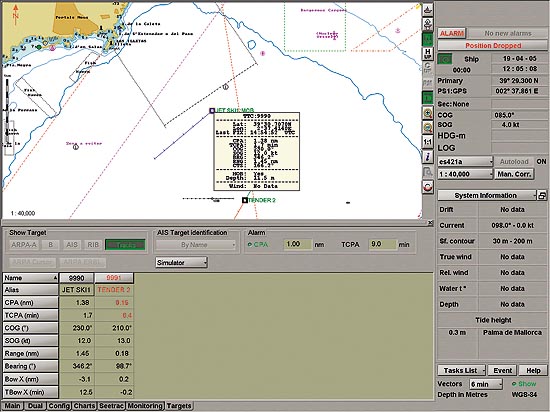 Safety benefit of this system lies in the fact that the crew can monitor position and status of each tender on the screen of their Transas ECS enabling them to perform a quick reaction if tender is endangered in any way (running out of fuel, MOB, etc.) and to use their echo-sounder equipped tender as "scout" when entering unknown or poorly chart covered areas, narrow passages and shallow coastal waters.
Optionally, jet-skies can be equipped with remote ignition, preventing dangerous situations - consequently injuries and damage.