VHF FM Marine band DSC Transceiver - ELMAN RTV-1077D
RTV-1077D is a vehicular transceiver for communications with and among ships in the range of frequencies 146 ÷ 174 MHz (marine band) in FM narrowband modulation compliant with MIL and NAV regulations, which is particularly fit for shipboard use. The unit supports both half- and full-duplex communication. RTV-1077D functions include Class A DSC, dual watch (guard receiver), and 9600 bit/s data communication over a 25 kHz VHF channel.

The transceiver includes three independent receivers:
One receiver for audio communication
One receiver for DSC communication or dual watch
One receiver for data communication (9600 bit/s VHF Data Link)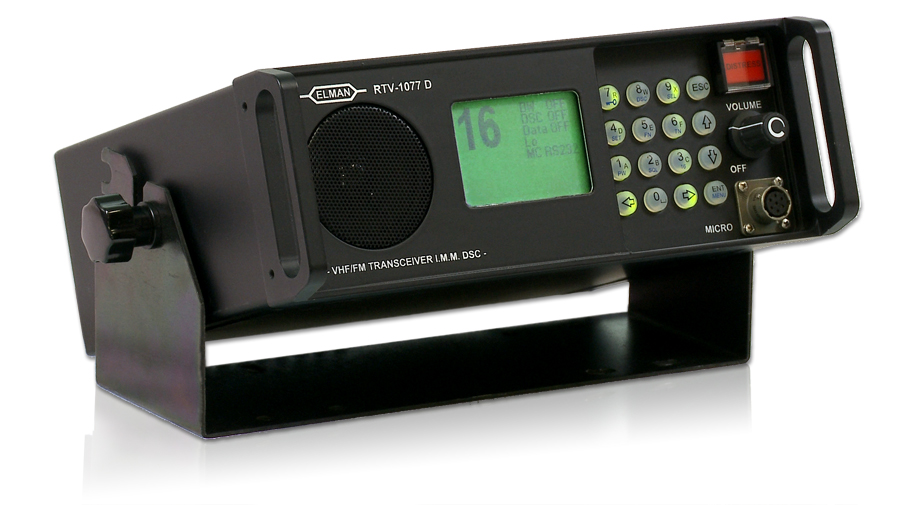 The RTV-1077D is tipically used in the VTS and GMDSS radio stations. The transceiver may be employed as a ground-based-station through the use of a 19'' rack-mount support including an AC power supply. The device can be remotely controlled through serial ports (RS232 or RS422), using a dedicated remote control, a PC or a VoIP integrated console.