The Saab R5 Supreme AIS system is designed for SOLAS vessels and advanced applications such as Secure and W-AIS. Based on the latest available transponder technology, Saab has delivered more than 25,000 AIS vessel transponders which are in operation aboard ships worldwide.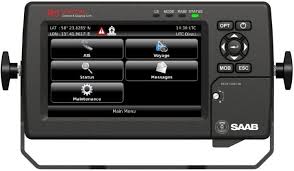 Reliability of equipment on board is an important factor in the operation of a ship, especially when it comes to mandatory systems, such as AIS. The time needed for repairs takes away time from profitably operating a ship. Our AIS transponders have a good track record in reliability and are full featured.
The highly versatile R5 platform will continue to evolve as new requirements are introduced, and will remain at the forefront of AIS technology for many years to come.
The Supreme version of the R5 technology provides the user with a flexible, future-proof product. The large colour touch-screen display and multitude of interfaces make the system highly appropriate for integration into modern networked bridge solutions.