Perfect bridge design based on innovative technology contributes to fulfilling highest demands whether you are refitting your vessel or building a new one. Known for its cutting-edge solutions for transportation industry and the World's best ECDIS, Transas focuses on bringing together diverse systems into one environment. One remarkable system where information from across the vessel is combined for efficient decision-making and safe navigation.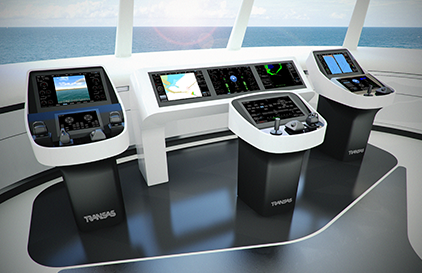 Advantages
Highest level of integration
Redundant architecture
Common hardware platform
Latest hardware technology
In-house software development
Innovative unique features
New technologies, new sensors and new devices have found their way onto the bridge to help the crew. With the new Transas T-bridge, your role as user and operator is paramount. Bringing together all the relevant data for clear presentation and usability is the goal. Transas supplies type-approved reliable equipment always finding the best solution depending on the ship type and objectives. Flexible configurations allow for easy changes in the scope of equipment without considerable redesign and can include bespoke systems and customised development if required.