Transas provides "one stop shop" solution and provides complete range of official and non-official electronic charts of world-wide coverage which are constantly being updated with Notices to Mariners issued by Hydrographic Offices of different countries.
Charts are ordered separately, without need of purchasing entire regions which might include charts which are not required. User can choose precise charts he wants to receive and use on his system - not the entire folio or package. Through simple and intinuative Chart assistant utility the user is step by step guided in creation of purchase package which is sent and shortly the user is receiving extended license file.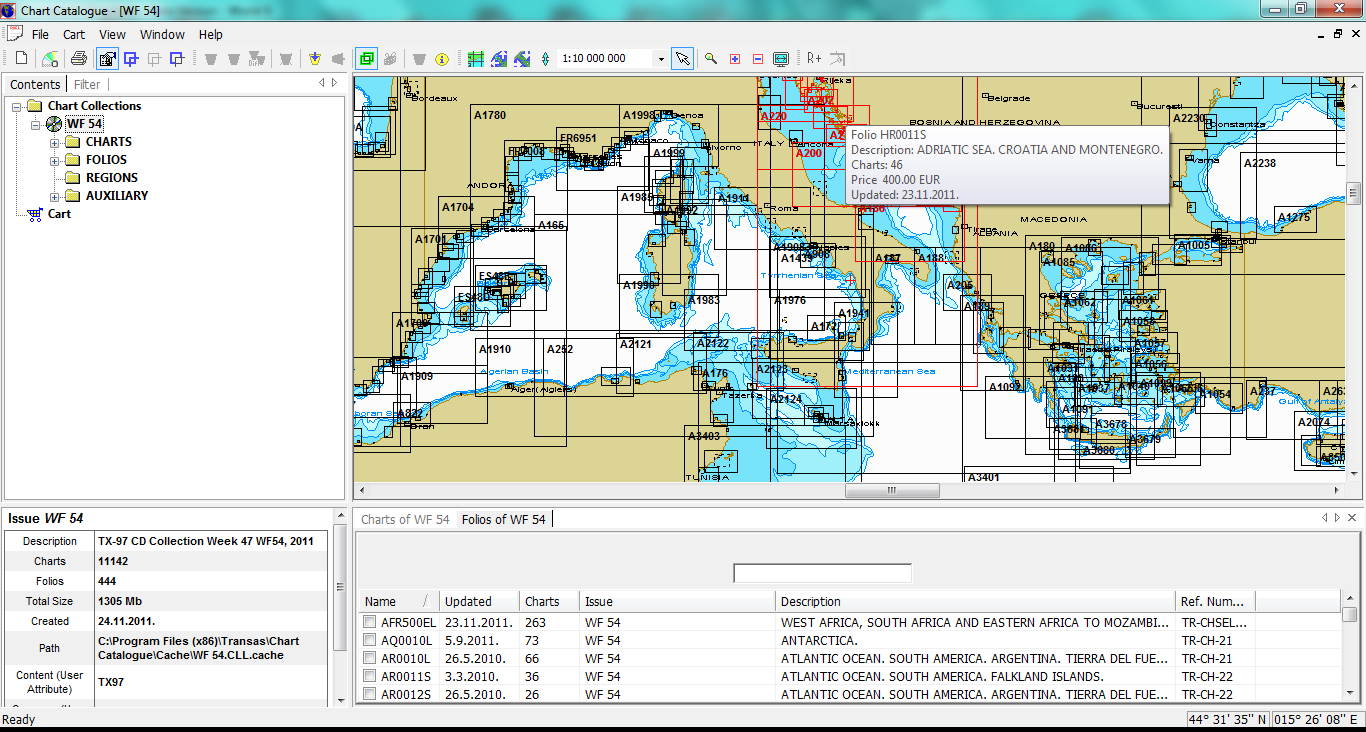 •Produced from paper chart data published by all the major national Hydrographic Offices
•Provide world-wide coverage
•Scales from 1:100 to 1:200 000 000
•Ensure exhaustive information on chart objects (lighthouses, buoys, ports of call, etc.).